3 Callbacks To The Live-Action Movie You Probably Missed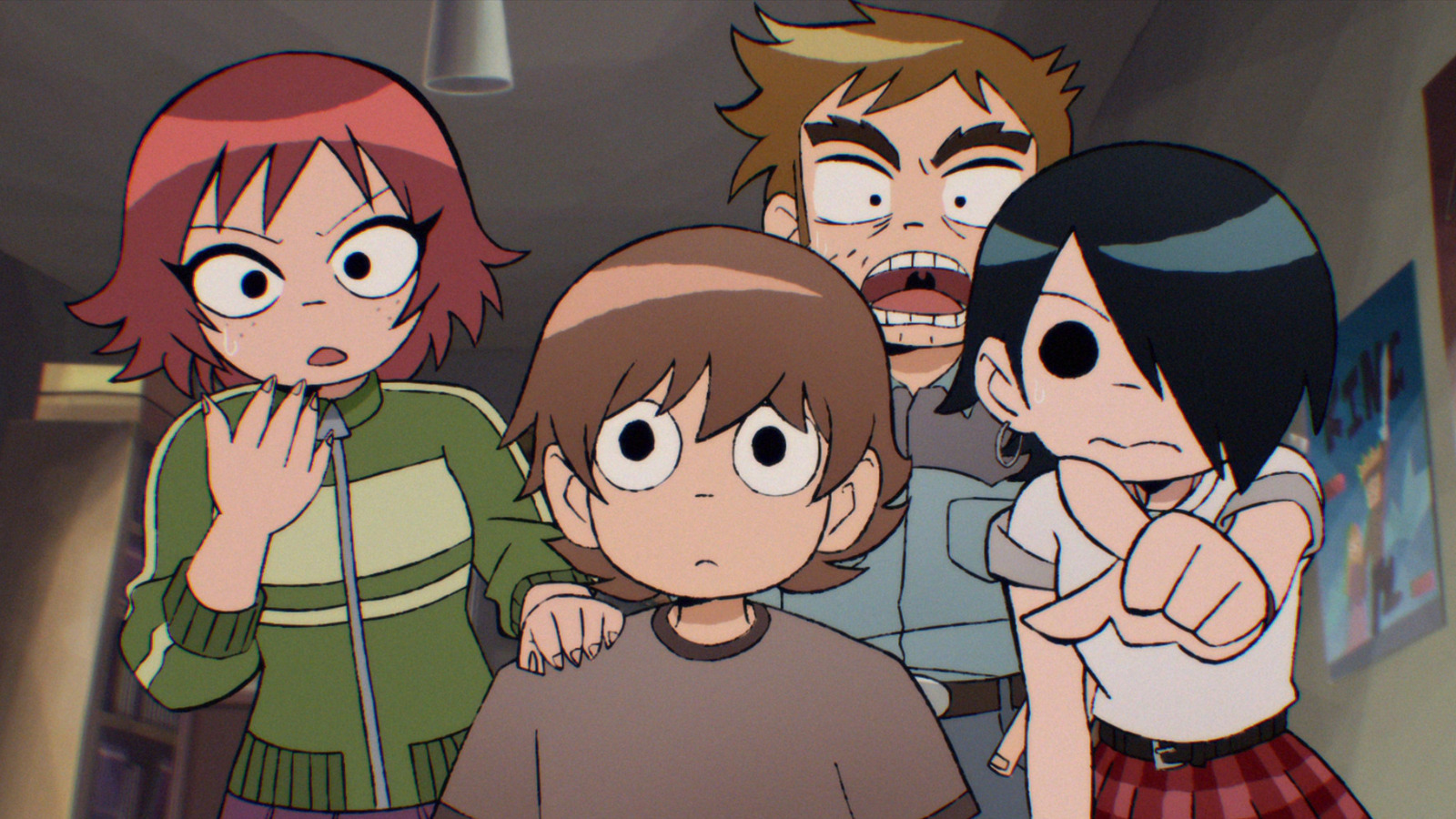 In "Scott Pilgrim vs. the World," Scott Pilgrim races to the Chaos Theatre to confront Gideon Graves in an epic duel over the fate of Ramona Flowers. Except … Gideon isn't interested. When he clocks that Scott is in the building, Gideon offers him a Coke Zero. It's not so much a peace offering as it's a taunt, but the mood is decidedly non-combative. After a little bit of back and forth, Gideon states, "I've got no beef with you." To this, Scott cleverly replies, "Well, what if I have a beef … with you?" Well, cleverly is a strong adjective, but Scott's heart is in the right place, for once. That's gotta count for something, right?
In "Scott Pilgrim Takes Off" Episode 8, "The World vs. Scott Pilgrim," Even Older Scott Pilgrim teleports just about every main character to the moon, where he intends to clobber them into dust to prevent Scott and Ramona from ever getting married. It's not an elegant plan, but, hey, they can't get married if they're dead. Gideon, who has his own villain thing going on and doesn't particularly enjoy the idea of dying on the moon, tries to reason with Even Older Scott by saying, "Please, send the rest of us back … we've got no beef with you." But Even Older Scott isn't having it. He claps back with the same line that Scott uses to start a fight with Gideon in the live-action. And, in true Scott fashion, it works about as well in both situations.
"Scott Pilgrim Takes Off" is now streaming on netflix.