A Racing Biopic That Crashes And Burns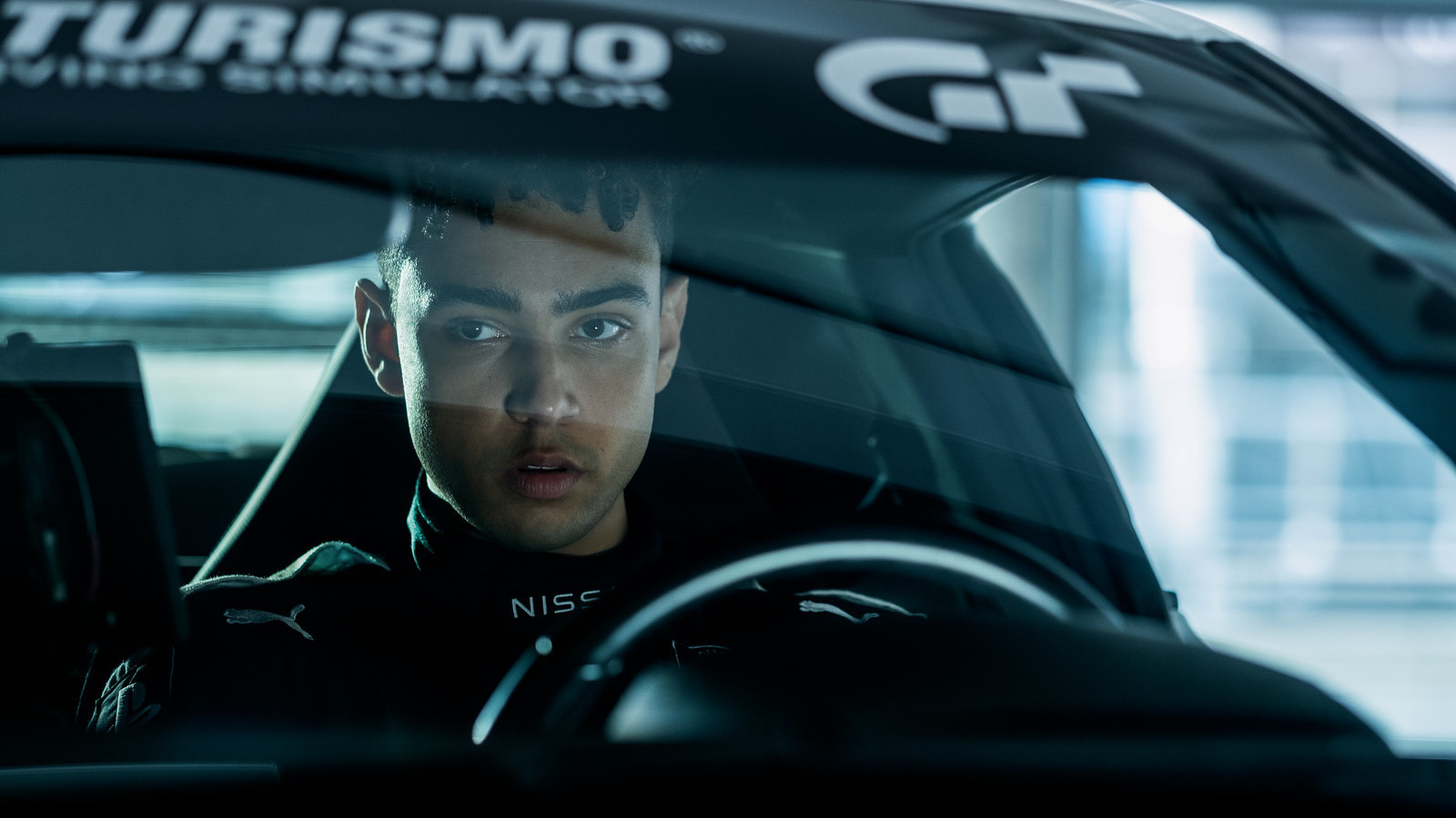 Thanks largely to David Harbour's supporting turn as Mardenborough's cantankerous trainer Jack Salter, the movie hits all the expected sports movie beats as this unlikeliest of drivers overcomes all adversity to achieve a podium finish in a major race. The various narrative cliches of the genre are far easier to stomach every time the "Stranger Things" star is onscreen, his big scenes correlating with the moments the film feels like a genuine racing drama, albeit one at its most conventional, and not a feature-length corporate extension designed to make audiences think of "Gran Turismo" as more than just a game.
His character is still an archetype of the genre, of course, but that's enough to give the film the illusion of dramatic weight; frequent pauses to highlight the game's humble origins and the various "brand initiatives" by Nissan to get gamers behind the wheel brought me crashing back down to Earth. It may be a shamelessly corporate year at the movies, but the other brand biopics I mentioned were far better at hiding their raison d'être than this.
We're introduced to Jann as a teenager struggling to make the shift into a world of adult responsibility. Constantly playing his "Gran Turismo" games, his father (Djimon Hounsou) wonders when he's going to leave his bedroom and get a real job, while his mother (Geri Halliwell — yes, we do mean Ginger from the Spice Girls) is quite understandably baffled as to why he dropped out of a university engineering degree if he wants a career working with cars.
Naturally, he soon proves them wrong when chosen to compete in a gaming competition organized by Danny Moore (a wooden Orlando Bloom), where the winner will get to attend GT Academy and train to become a racer. For a character who wanted to become one without bothering to put in any of the work required to get there, much to the chagrin of his parents, it's a once-in-a-lifetime chance to prove them wrong. Of the little credit I will afford the film, it's that this isn't an easy transition, following the "Rocky" rule of making the smallest of victories on this tough journey feel more impactful.