Attorney At Law's Trailer Has MCU Fans All Saying The Same Thing, And It Isn't Good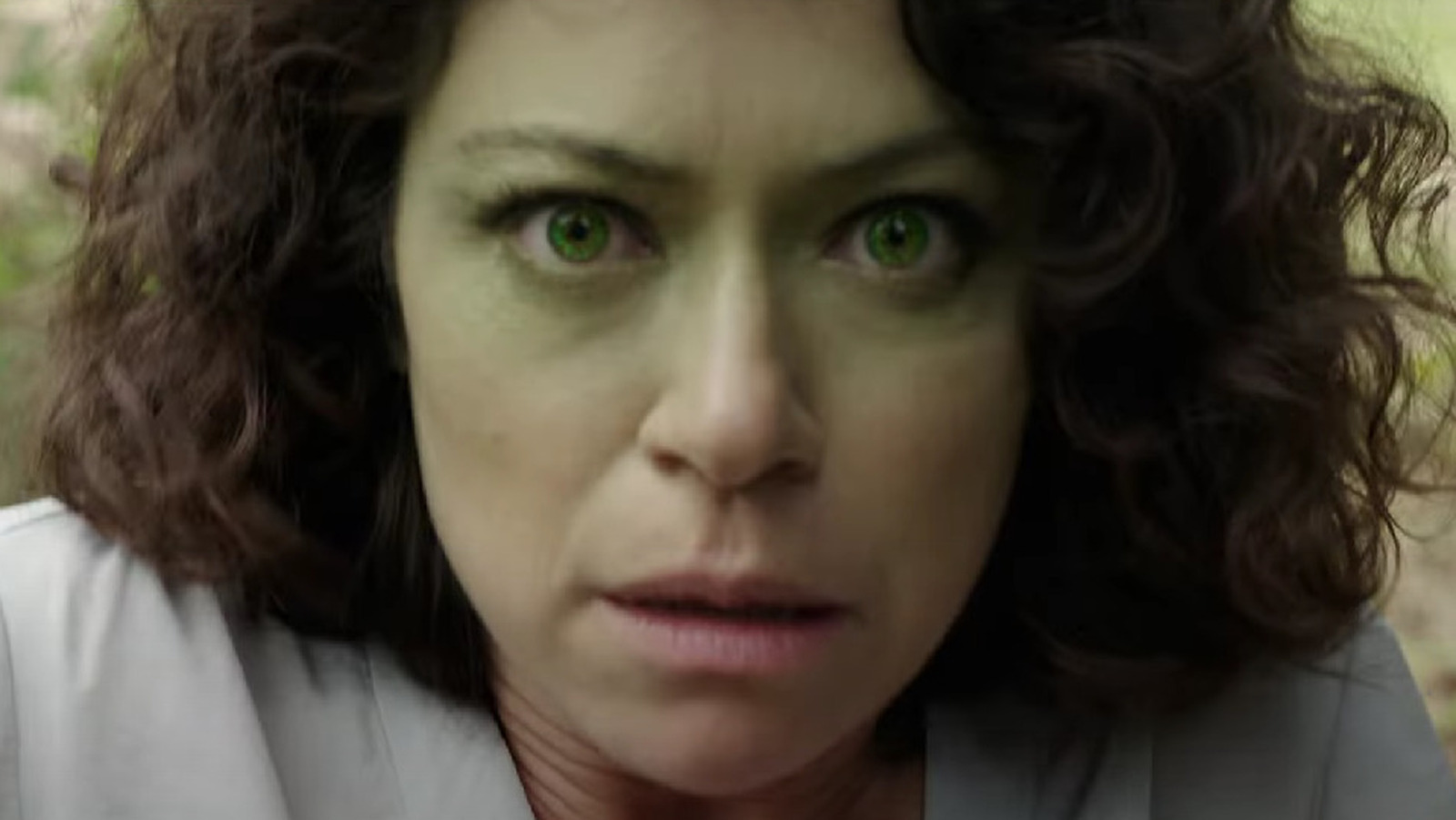 A very large segment of MCU fans who watched the trailer had one big problem with what they saw — they felt that the CGI used on Jennifer and Bruce looked very retrograde and low in quality.
On Twitter and Reddit, fans gathered to express their dismay and delight over what they'd witnessed in the trailer.  "Nice to see that Marvel honored the early 2000s 'She-Hulk is Ally McBeal but green' high concept with some CGI that looks like it came from 2003," snarked @graemem. "CGI for She-Hulk looking like a rip off Sim's game," wrote @RED3CORAT3, adding a screencap of She-Hulk looking annoyed. "i hope theyre still working on that she-hulk cgi bc she looks like a human from a 2007 dreamworks feature," complained @puny2008.
A number of fans pointed to the show's high budget as a reason why they were disappointed in the trailer and were confused as to why it looks so cartoony and dated. "It's hard for me to give She-Hulk any slack for the CGI when these MCU shows have movie budget. She-Hulk is 10 episodes with $10-15mill to spend per episode. That's enough of a budget to make a green lady look legit," opined @EvanReadsComics. "Reminder that each episode of She-Hulk has a budget of 25M. What the hell happened to the CGI?" wondered @hodceu. 
Fans posting to the Marvel Studios Spoilers subreddit had similar issues with the show's use of CGI. "Once again, the CGI looks terrible," noted u/pwosk12 on a thread dedicated to talking about the trailer. Multiple fans expressed their belief that poor CGI has been an issue throughout Marvel's Phase Four, specifically mentioning the CGI of "Moon Knight" as being the visual SFX equal of "She-Hulk" while praising the CGI in "Eternals" and "WandaVision."