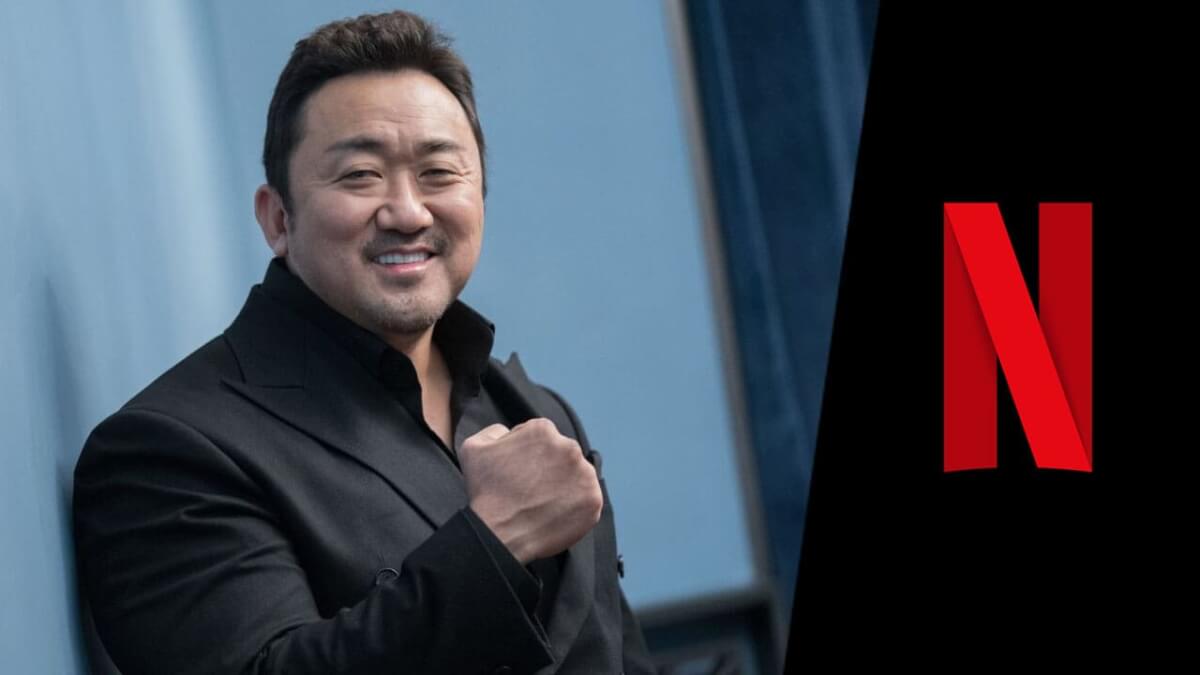 An exciting new Korean blockbuster has been announced by netflix, Badland Hunters. The film will be led by beloved South Korean actor Don Lee (Train to Busan, The Eternals). We'll be keeping track of everything you need to know about Badland Hunters, including the plot, cast news, production updates, and the netflix release date.
Badland Hunters is an upcoming South Korean dystopian action movie directed by Heo Hyeong Haeng (Narco-Saints), and co-written by Kim Bo-tong (D.P.) and Kwak Jae-min (Bargain). Byung Seung-min is the producer behind the movie, with Climax Studios and Big Punch ent in co-production with Nova Film.
What is the plot of Badland Hunters?
netflix has released a synopsis for Badland Hunters;
"The story unfolds after a major earthquake transforms Seoul into an apocalyptic wasteland. Don Lee assumes the role of Nam-san, a relentless wasteland hunter. Joining him are Lee Hee Jun as Yang Gi-su, the doctor who survived the catastrophe, and Lee Jun-young portraying Nam-san's trusted partner, Choi Ji-wan. The narrative delves deep into a world where mere survival becomes a luxury, allegiances are volatile, and human will is tested against nature's harshest conditions."
---
Who are the cast members of Badland Hunters?
The lead cast of Badland Hunters has been announced.
Don Lee aka Ma Dong-seok will play the lead role of Nam-san. Most subscribers will be familiar with his work as Sang-hwa in Train to Busan and as Gilgamesh in the MCU movie Eternals. For fans of Korean cinema, Don Lee is remembered for starring in movies such as The Outlaws, Veteran, Along With the Gods: The Two Worlds, and more.
Lee Hee Jun plays the role of Yang Gi-su. So far, the only appearances on netflix for the Korean actor have been in guest roles and supporting roles in dramas such as Behind Every Star, and Vincenzo. However, he will have a leading role in the upcoming netflix series Murder DIEary.
Lee Jun-young plays the role of Nam-san's partner Choi Ji-wan. The actor has recently had guest roles in D.P. and Mask Girl. He will also have another supporting role in the upcoming K-drama You Have Done Well.
Roh Jeong Eui has been cast in an unnamed role. netflix subscribers will be familiar with her role as NJ in Our Beloved Summer. Outside of netflix, the actress has held leading roles in K-dramas such as The Great Show, Kill It, and Thunder Store.
---
What is the production status of Badland Hunters?
Official Production Status: Announced / In Development (Last Updated: 02/11/2023)
At the time of writing, there are no film dates listed for Badland Hunters. It's also unknown when the film will move into pre-production.
---
When is Badland Hunters coming to netflix?
As the South Korean blockbuster has only just been announced by netflix, it could be some time before we see it arrive on the streaming service.
We'd be extremely lucky to see Badland Hunters on netflix by the end of 2024. A release date in the second half of 2025 is far more realistic.
---
Are you looking forward to watching Badland Hunters on Netflix? Let us know in the comments below!