Bridgerton Season 2 Confirms What We Suspected All Along About Lady Featherington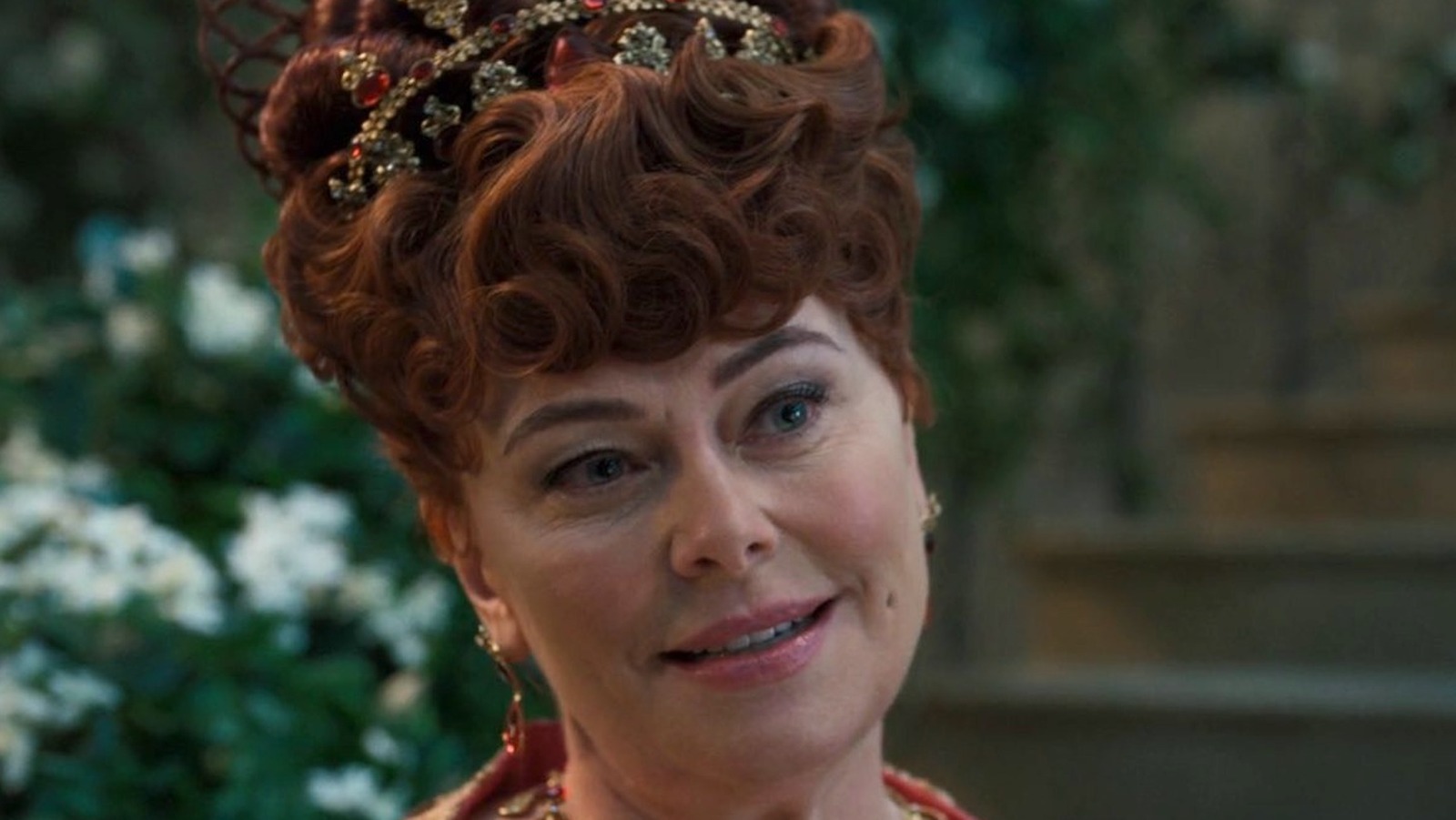 Season 2 of "Bridgerton" proves that Lady Featherington is the show's biggest villain. Her mistreatment of Marina Thompson (Ruby Barker) and their combined efforts to trick Colin Bridgerton into marriage in the first season pales in comparison to her Season 2 antics. Although her family's social standing is tenuous, she gambles with Prudence's reputation, counting on the fact that the new Lord Featherington will propose after she puts the twosome in a seemingly compromising position. Of course, this plan blows up in her face when she learns that the distant Featherington cousin is penniless and running a con of his own, trying to land a bride with a sizable dowry.
In a Season 1-related interview with People, Polly Walker shed some intriguing light on Lady Featherington, which feels applicable this season. She stated, "I think she's a survivor, and she is doing what she can for her daughters — and for herself, of course. I mean, she's not Mother Teresa."
Additionally, Lady Featherington doesn't believe her daughters to be extraordinary; therefore, she doesn't encourage them to develop any talents. The one she overlooks the most — Penelope — possesses the ability and the means to support the family without relying on a man. Perhaps the best thing that one can say about the Featherington matriarch is that if it were not for her awful treatment of her youngest daughter, she would not have discovered her passion for gossiping or parlayed it into a lucrative profession.