Cobra Kai Season 6 Cast, Plot, Writers, And More Details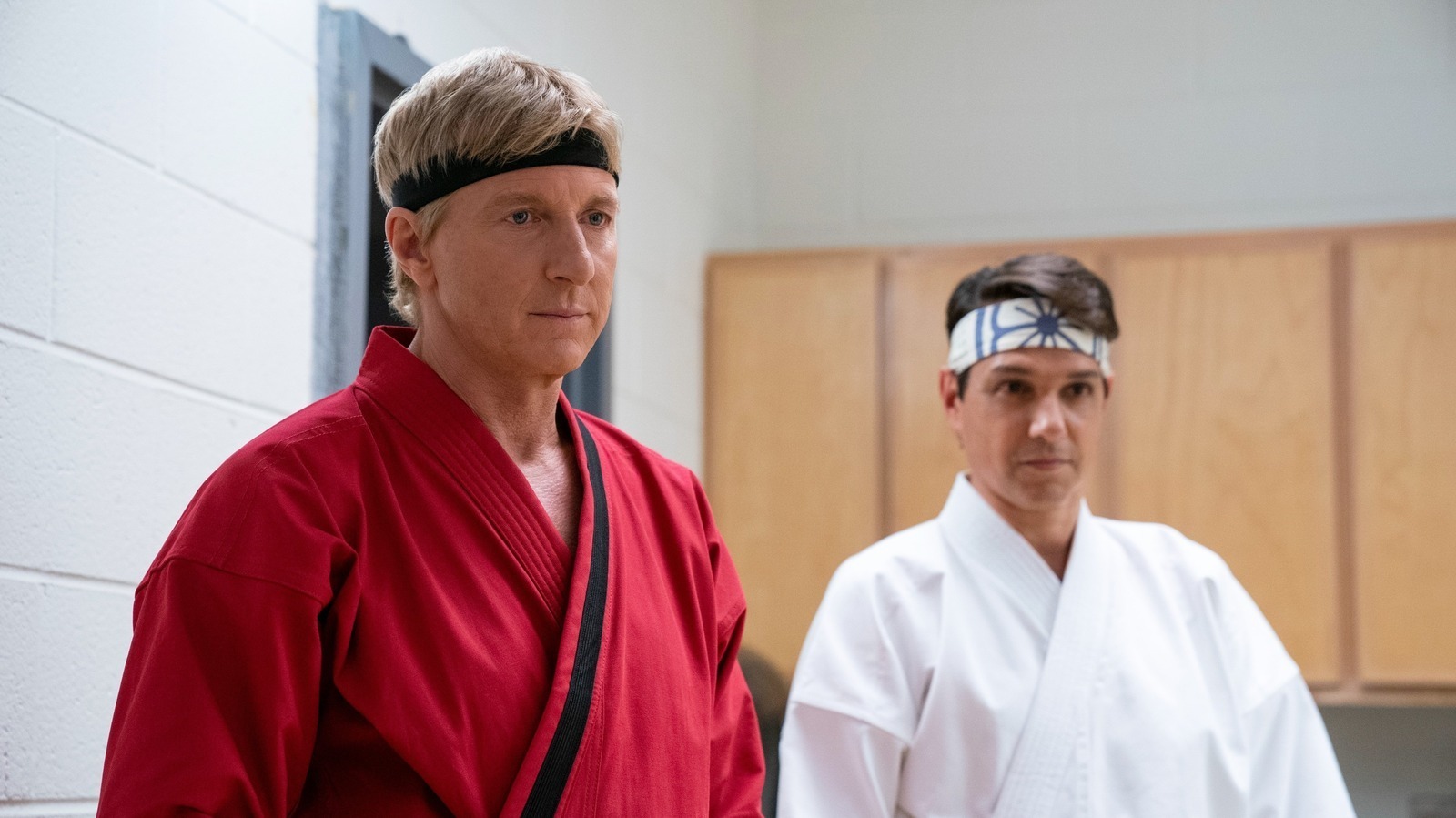 Like many other shows, "Cobra Kai" has been affected by the 2023 Writers Guild of America strike … or rather, in keeping with the titular dojo's "strike first" training philosophy, the show wholeheartedly joined the strike as soon as it started. One of the showrunners, Jon Hurwitz, tweeted the news of "Cobra Kai" pausing production on May 2. 
"We hate to strike, but if we must, we strike hard," Hurwitz wrote. "Pencils down in the Cobra Kai writers room. No writers on set. These aren't fun times, but it's unfortunately necessary. The moment a fair deal is in place, we'll get back to kicking ass. In the meantime, sending strength and support to the negotiating committee. You got this."
Perhaps thanks to the comparative lack of massive special effects that saves time in the post-production stage, "Cobra Kai" has been a reasonably fast show to film in the past. Its last three seasons have dropped between January 1, 2021, and September 9, 2022. However, the lengthy delay in the new season's production may very well push its release date to 2024. Everything beyond that extremely rough time frame would be pure speculation, so until netflix gives more accurate information on the subject of "Cobra Kai" Season 6's release, fans will just have to wait.