Deadpool 3 Rumor Teases How Daniel Radcliffe Can Finally Play Wolverine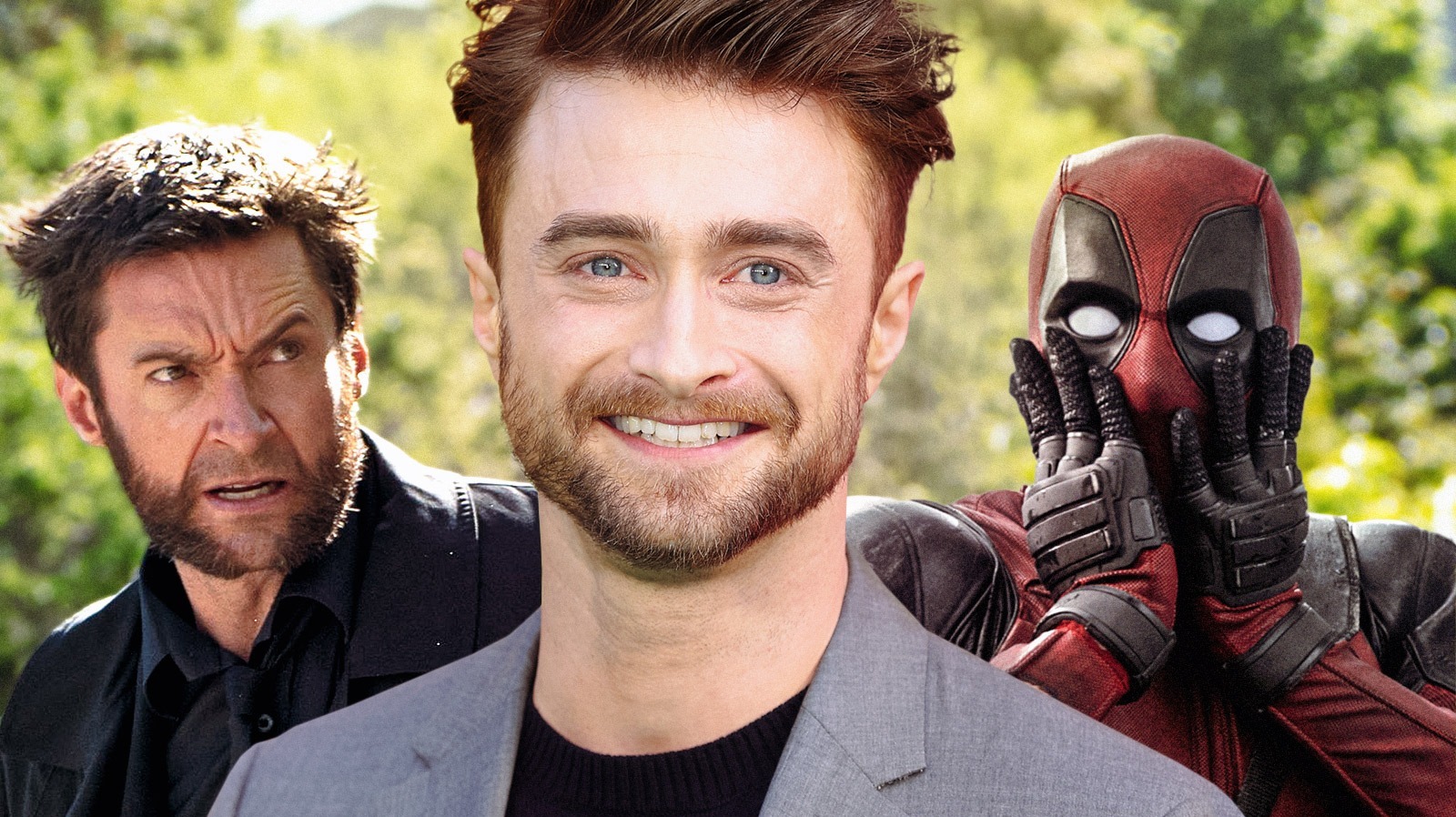 While Daniel Radcliffe made his mark as the title character in eight "Harry Potter" films, which spanned from 2001 to 2011, the actor has shown his range since that point in several genres, including historical drama ("Kill Your Darlings"), offbeat comedy-drama ("Swiss Army Man"), horror ("The Woman in Black"), and adventure comedy ("The Lost City"). Most recently, Radcliffe turned to comedy satire to play the title role in "Weird: The Al Yankovic Story," which earned him his first-ever Primetime Emmy nomination, for outstanding lead actor in a limited or anthology series or movie. 
In an exclusive Looper interview with Radcliffe and Evan Rachel Wood to discuss how they channeled "Weird Al" Yankovic and Madonna for "Weird," Radcliffe said he thrives on being challenged by different roles. "I don't know if [what I'm doing] fits neatly into a 'This is the type of film [I want to do]' or 'This is how this fits with everything else,'" Radcliffe told Looper. "But there's a general spirit of, 'I think I'd be really bored in a lot of movies where people just stand around and talk to each other.' It's a movie, and it's fun to do stuff that's crazy as well."
If the rumors prove true and Radcliffe is cast as a Wolverine variant in "Deadpool 3," it wouldn't be the "Weird" star's first flirtation with the MCU. In an interview with the UK's Metro in 2016, Radcliffe said he'd wanted to play Spider-Man after the departure of Andrew Garfield from the role, but the coveted part had gone to Tom Holland.