Jensen Ackles' Disgusting Soldier Boy Cameo Is Unlike Anything We Expected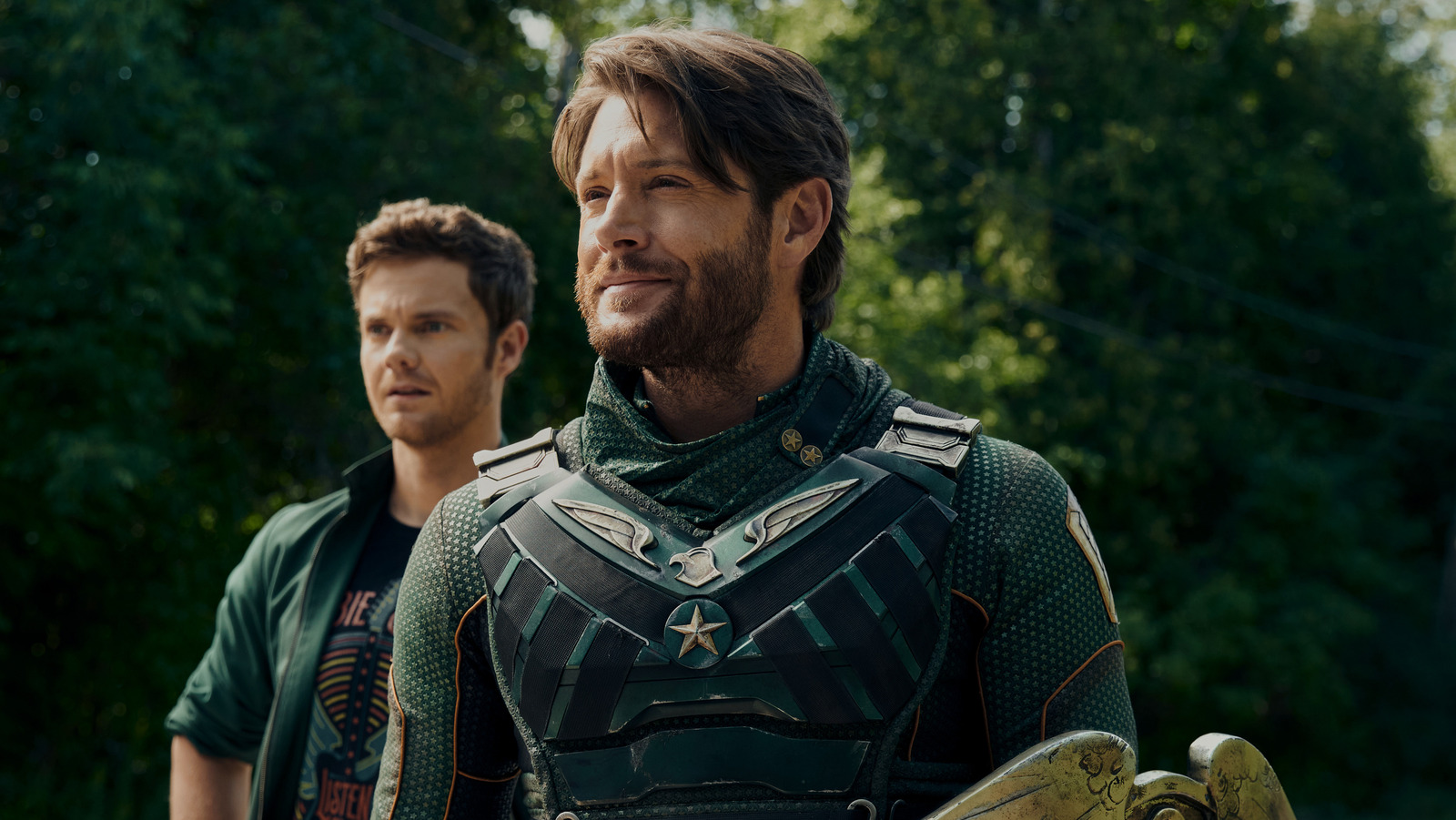 Jensen Ackles' Soldier Boy isn't the first "The Boys" big bad to be left in limbo at the end of a season finale. Stormfront (the ageless Nazi love interest for Antony Starr's Homelander, played by Aya Cash) survives her charring at the hands of Ryan Butcher (Cameron Crovetti), only to die by suicide at the beginning of Season 3. "The Boys" has never shied away from trimming its fat in horrifying ways, and with Soldier Boy's debut imminent, there really wasn't room for Stormfront and Homelander's disgusting romance to continue.
Now, it's Soldier Boy himself who faces potential trimming, as Season 4 will introduce more new characters than ever — all of whom will need space to develop. From Seven newcomers Firecracker (Valorie Curry) and Sister Sage (Susan Heyward) to Jeffrey Dean Morgan's suited mystery man (rumored to be a play on CIA analyst Joe "The Monkey" Kessler from the comics), it seems a foregone conclusion Soldier Boy will receive significantly less screen time in "The Boys" Season 4 — if he shows up at all.
That said, storing Soldier Boy's unconscious body in a Winter Soldier-like cryo-chamber may allow the showrunners to keep him on ice without deciding on the character's ultimate fate. Even if he doesn't return next season, fans have surely not seen the last of Soldier Boy.
If you or someone you know is struggling or in crisis, help is available. Call or text 988 or chat 988lifeline.org