Marvel Cut This Guardians Of The Galaxy Vol. 3 Scene For Being Too Disturbing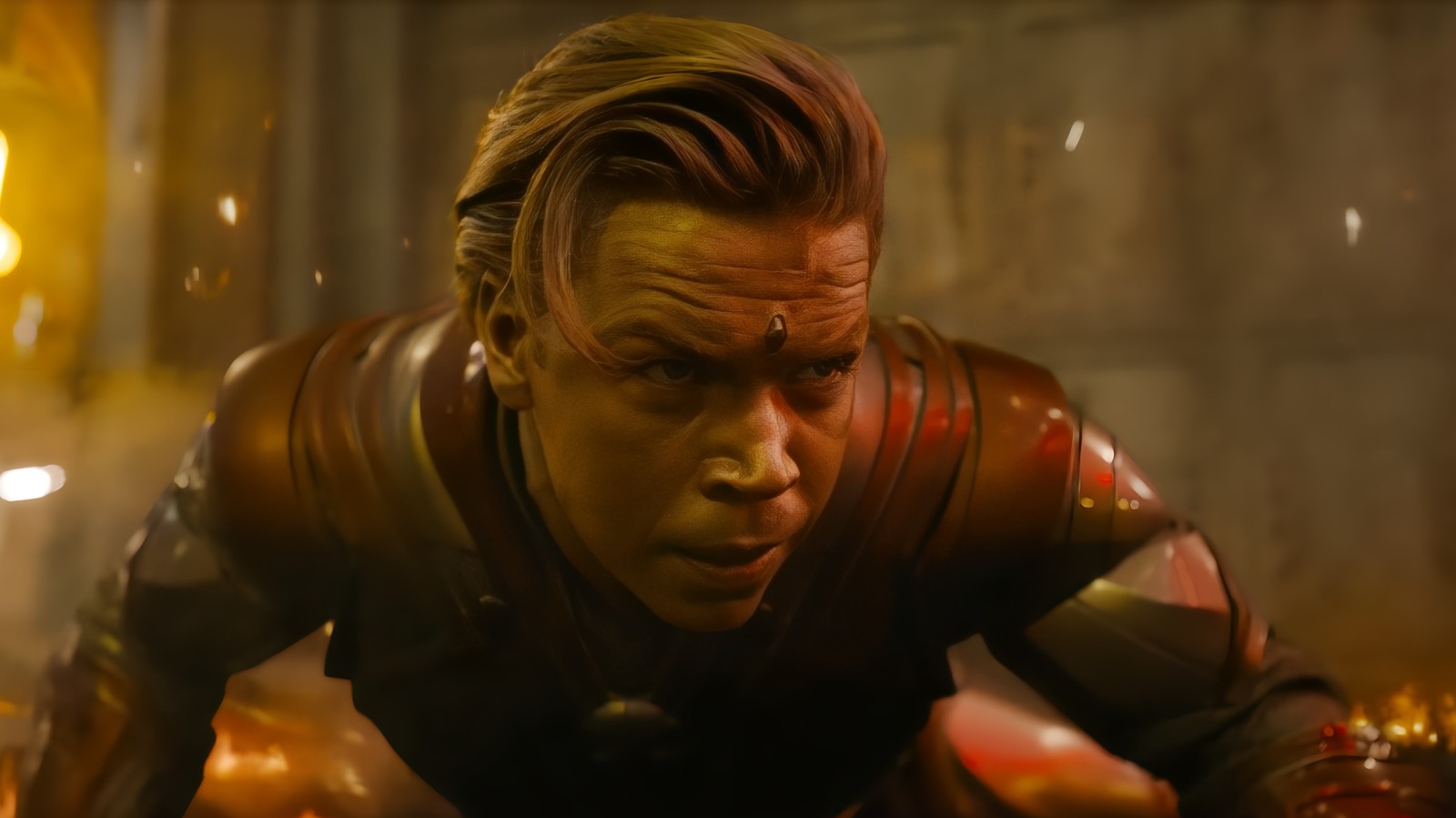 Adam Warlock is one of the most powerful characters in Marvel Comics, wielding cosmic powers that can literally manipulate reality. Considering the fact that the last we see of him in the final scenes of "Guardians of the Galaxy Vol. 3" is as a refugee on Knowhere, it would feel like a huge wasted opportunity to not bring back Poulter's gilded character. Speaking to Empire, "Guardians" director James Gunn, who is now heading up the DC Universe, said he chose Poulter in the hope he'll play a larger role in the MCU's future. "I wanted somebody who was youthful, and I wanted the person who had the dramatic chops and the comedic chops, not only for this movie but for what Marvel will use Adam Warlock for in the future," Gunn said. However, no definitive plans have been announced for his Marvel Cinematic Universe return. 
It may have been a wise choice to cut this sequence. Considering the character is largely played for comic relief, Adam's monologue would have been somewhat jarring, and also set a malicious tone for what could prove to be a major hero in the future of the MCU. While it's unclear what Adam Warlock's future may hold, a tirade like the one seen in the deleted clip could have made a joke out of what could still be a big player in the MCU.