Obi-Wan Kenobi First-Look Images Are Very Revealing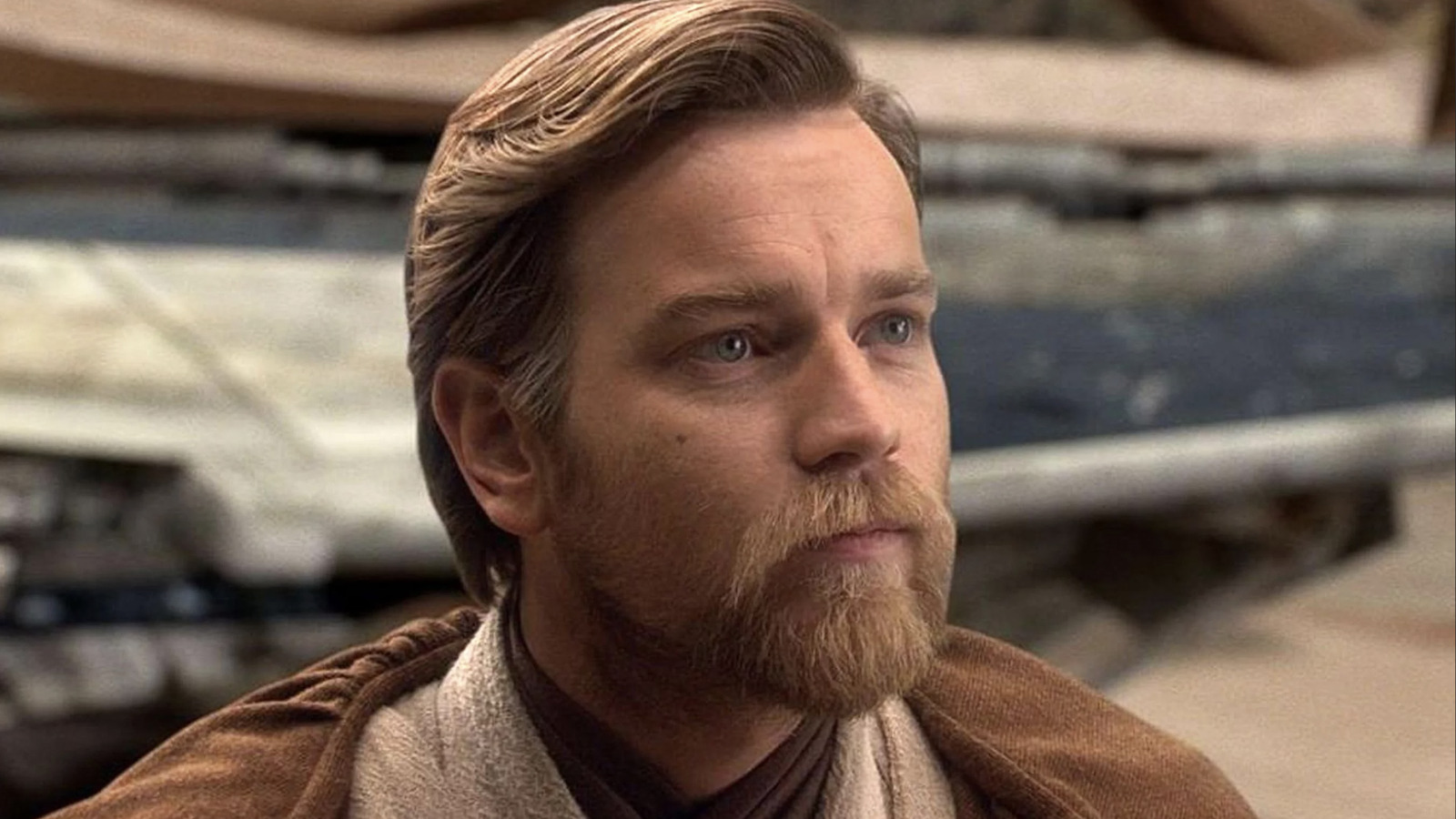 The first "Obi-Wan Kenobi" images arrived online thanks to the latest issue of Entertainment Weekly, with the titular Jedi gracing the cover as he wields his iconic blue lightsaber. The rest of the official stills offer an intriguing look at what's to come — with Obi-Wan living out his days on Tatooine. He's seen living alone in a cave, while also skulking around the desert planet in his typical brown robes. Ewan McGregor explained that fans will meet a disheartened version of the hero when the series picks up. "We find Obi-Wan at the beginning of our story rather broken, and faithless, and beaten, somewhat given up."
But the most startling reveal comes from the shot of Moses Ingram, who plays one of the Force-sensitive Imperial Inquisitors, Reva. Ingram says that she'll be working alongside Darth Vader and the Grand Inquisitor because "They share a common dark-side goal, they're on the same team." For anyone not familiar with the Inquisitors, they're a squad of Force-users who are tasked with hunting any remaining Jedi that are in hiding after Emperor Palpatine (Ian McDiarmid) executes Order 66. They show up in the animated series, "Star Wars Rebels," and are some of the key villains for Cal Kestis (Cameron Monaghan) in the "Star Wars Jedi: Fallen Order" video game.
Another shot shows Reva facing off with Uncle Owen (Joel Edgerton), who fans will remember as Anakin Skywalker's step-brother and Luke Skywalker's (Mark Hamill) guardian on Tatooine. So it's not a good sign that Reva has come across him. Director Deborah Chow didn't reveal much about the confrontation, simply saying, "Thank you, George, for casting Joel Edgerton as Uncle Owen … That's all I can say." 
Thankfully, "Obi-Wan Kenobi" starts streaming on Disney+ on May 25, 2022.