Ted Lasso Star Juno Temple Struggled To Keep A Straight Face During This Scene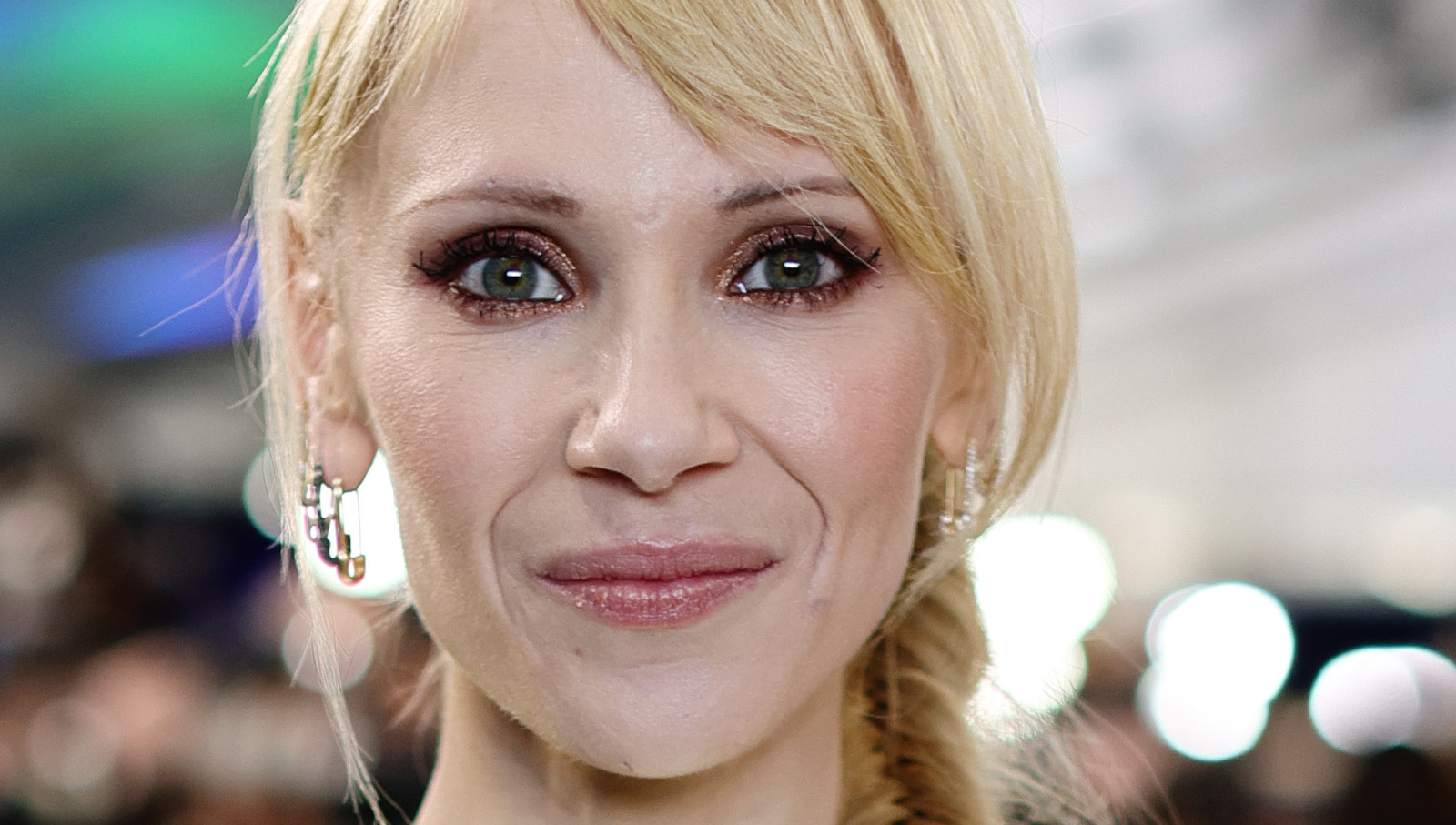 "Ted Lasso" is interchangeably heartfelt and hilarious, with the narrative's most poignant plot points working in tandem with the show's unique brand of humor. Prior to going over to the dark side, Nathan's genuine attempts to become more confident led to one such scene with Keeley and Rebecca in the Season 2 episode "Rainbow." When Nathan has a hard time getting a table at a restaurant, Keeley brings him to Rebecca for a lesson in assertiveness. Nathan's attempts to role-play a conversation with the host end with him aggressively calling Keeley a "dithering kestrel." Rebecca also reveals her secret to dealing with misogyny in the workplace: she makes herself look as large and intimidating as she can by stretching to her full height and roaring like a lion.
According to Juno Temple, the scene was just as fun to make as it was to watch. "The main thing I remember from that day is both me and Nick being blown away by this final roar and also us not being able to keep a straight face with 'dithering kestrel,'" Temple told Scott Mantz with a laugh (via Madelyn Hammond & Associates). "I don't know how we managed to actually get a take where [Hannah Waddingham] and [I] didn't fully ruin that."
Unfortunately, Nathan callously abandons his teammates at AFC Richmond in the season finale, so it's unlikely that his next meeting with Rebecca, Keeley, and the rest will have quite the same levity.