The Best Courtroom Scene In Law & Order: SVU Season 7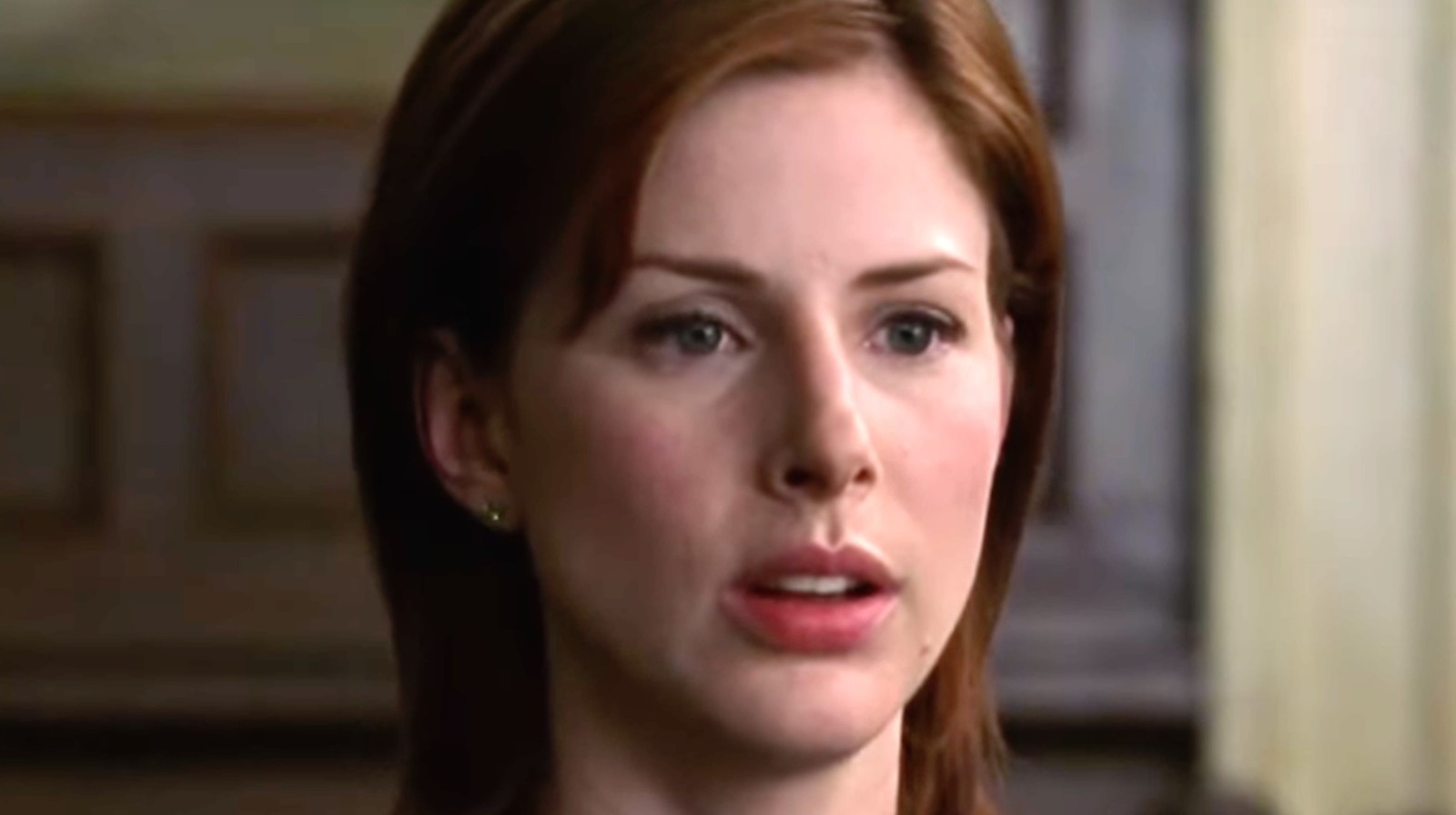 Season 7, Episode 6 of "Law & Order: Special Victims Unit," titled "Raw," starts out with a tragic school shooting where two innocent children are hurt and one loses their life. As the investigation unravels, viewers come to find out that it was a hate crime perpetrated by neo-Nazis. In the final courtroom scene, when assistant district attorney Casey Novak (Diane Neal) calls the shooter, Brannon Lee Redding (Joel Marsh Garland), back up to the stand to testify about where he got the gun, all hell breaks loose. 
As Redding testifies, teenager Kyle Ackerman (Cody Kasch), the son of the neo-Nazi group's leader, Brian Ackerman (J.C. MacKenzie), screams and begins firing, and so does another member of the group, Christopher Rawlings (Keith Siglinger). Kyle's first shots hit Redding right in the chest, and Judge Schuyler (John Rubinstein) and a court officer also get hit. Likewise, Elliot Stabler (Christopher Meloni) is seriously wounded, and although it doesn't happen on camera, we later find out that John Munch (Richard Belzer) got shot by Rawlings in the posterior.
Kyle gets taken out by another white supremacist, Star Morrison (Marcia Gay Harden) — except it turns out that she's not a white supremacist after all. She's an FBI agent named Dana Lewis who was working undercover to infiltrate the racist group and gather intel on their violent hate crimes. She discharges her service weapon and kills Kyle dead in his tracks. 
Redditor u/crepelabouche posted a thread dedicated to how much they liked "Raw," with other fans like u/bluelightsonblkgirls chiming in to agree. They wrote that "Raw is a top tier 'SVU' episode," later on lamenting that the show doesn't create such deeply layered episodes anymore.