The Jack Scene That Went Too Far On The Young And The Restless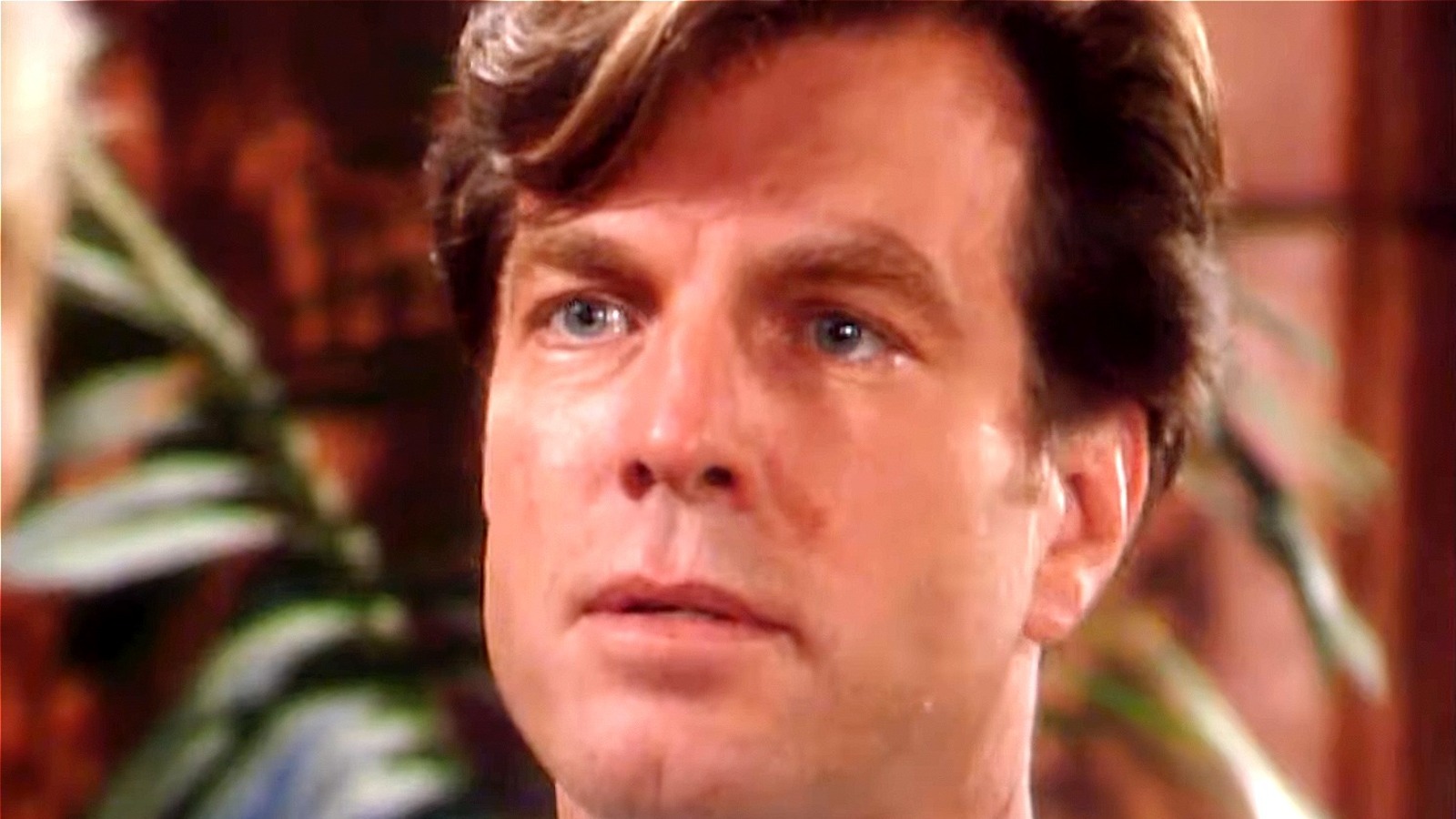 Jack Abbott's storied conflict with the man he calls "The Mustache" has spanned several decades and two different actors, but it's an ever-burning beacon in "The Young and the Restless" history. It's probably unsurprising to fans of the show that Abbott's worst misdeed relates to his various attempts at getting the better of Victor Newman. There are a lot of boundaries a character might cross on a soap opera, but framing your rival for murder definitely takes the cake.
The storyline takes place in 2008, when Jack teams up with Victor's son Adam (Chris Engen) to take Victor down. Adam wants revenge on Victor for firing and disowning him after he reacted to Victor's presumed death by leading a hostile takeover of Newman Enterprises and moving into Victor's home. Jack, meanwhile, seems to mainly be in it just to put the screws to Victor.
Jack impersonates Victor on an audio tape and gives the cassette to conman Frank Ellis (Larry Bagby), who forges a diary from the recording — which Adam promptly lies about and says he salvaged from the trash. The tape makes it look like Victor has murdered Walter Palin (Derek Scott Hoxby), a mobster connected to the death of his young bride, Sabrina Costelana (Raya Meddine).
After an excerpt of the diary is published in Restless Style, an Abbott-owned magazine, Victor is arrested and jailed for the crime. After Victor spends some time in lockdown, the truth surfaces thanks to Frank's confession.