The One Episode Of Grey's Anatomy That Isn't Named After A Song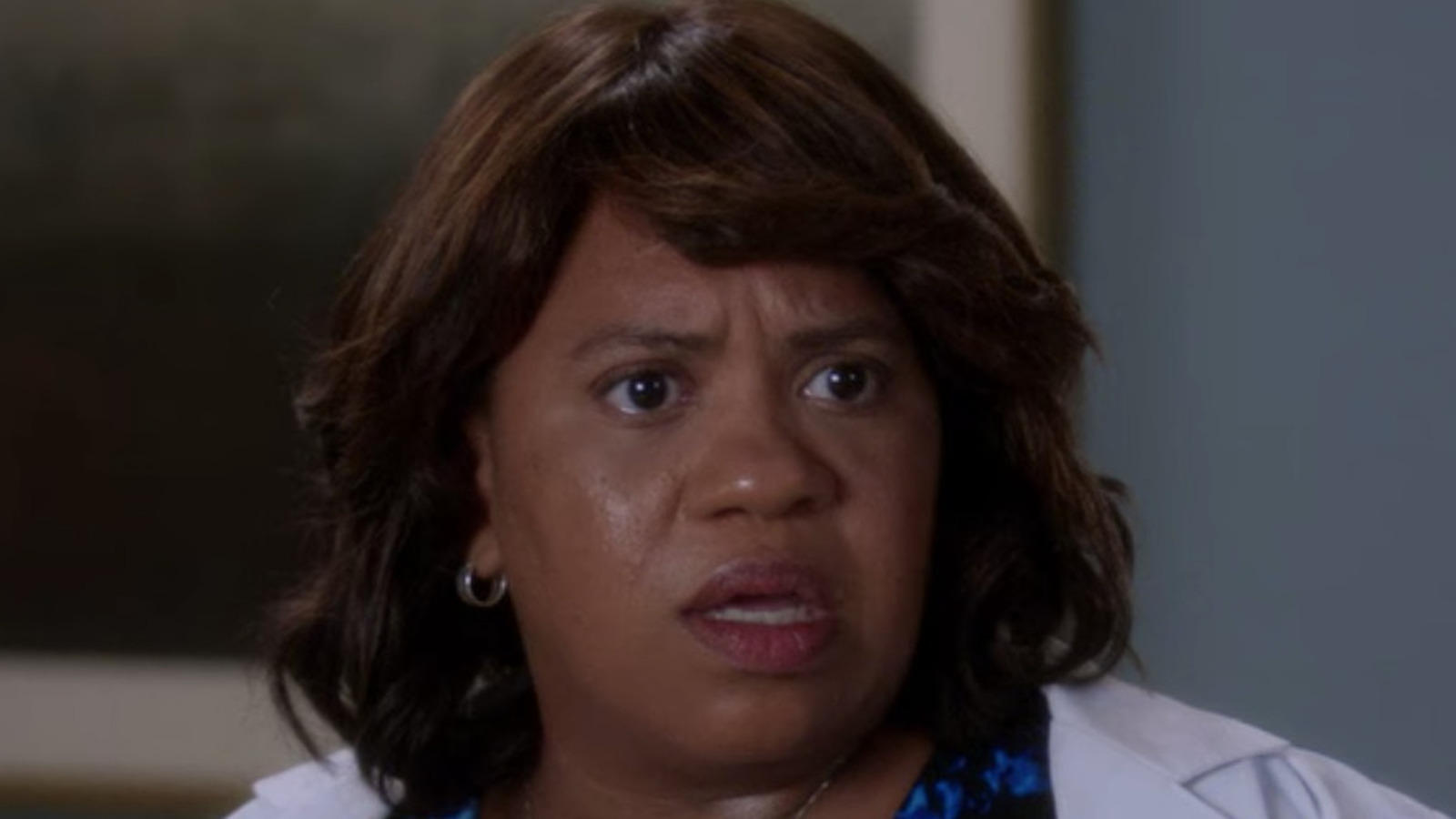 In 2018, "Grey's Anatomy" broke its song-titles-only tradition with the Season 14 episode "1-800-799-7233." The episode centers around the relationship between Dr. Jo Wilson (Camilla Luddington) and her abusive husband Dr. Paul Stadler (Matthew Morrison), from whom she is estranged. In "1-800-799-7233," Paul tracks down Jo in order to secure a divorce agreement so he can marry his new fiancée. After signing the papers, Jo reaches out to Paul's partner, Jenny (Joy Lenz), concerned that she might be a victim of domestic abuse as well. She slips Jenny a piece of paper with the titular phone number written on it: the number for the National Domestic Violence Hotline.
Prior to the episode airing, the series released a press release explaining that the original title, "Four Seasons in One Day," had been changed to "1-800-799-7233." Showrunner Krista Vernoff confirmed the news via Twitter, clarifying that the "brilliant idea" came from actor Giacomo Gianniotti, who plays Dr. Andrew DeLuca. Luddington was also deeply invested in the issue, speaking with various domestic abuse organizations in preparation for the episode (via Entertainment Weekly). "1-800-799-7233" demonstrates that for all the fun of a pop culture-imbued title, sometimes a meaningful title change can be an educational — even life-saving — tool.
If you or someone you know is dealing with domestic abuse, you can call the National Domestic Violence Hotline at 1−800−799−7233. You can also find more information, resources, and support at their website.