The Real Inspiration For Aang's Arrow In The Last Airbender Will Surprise You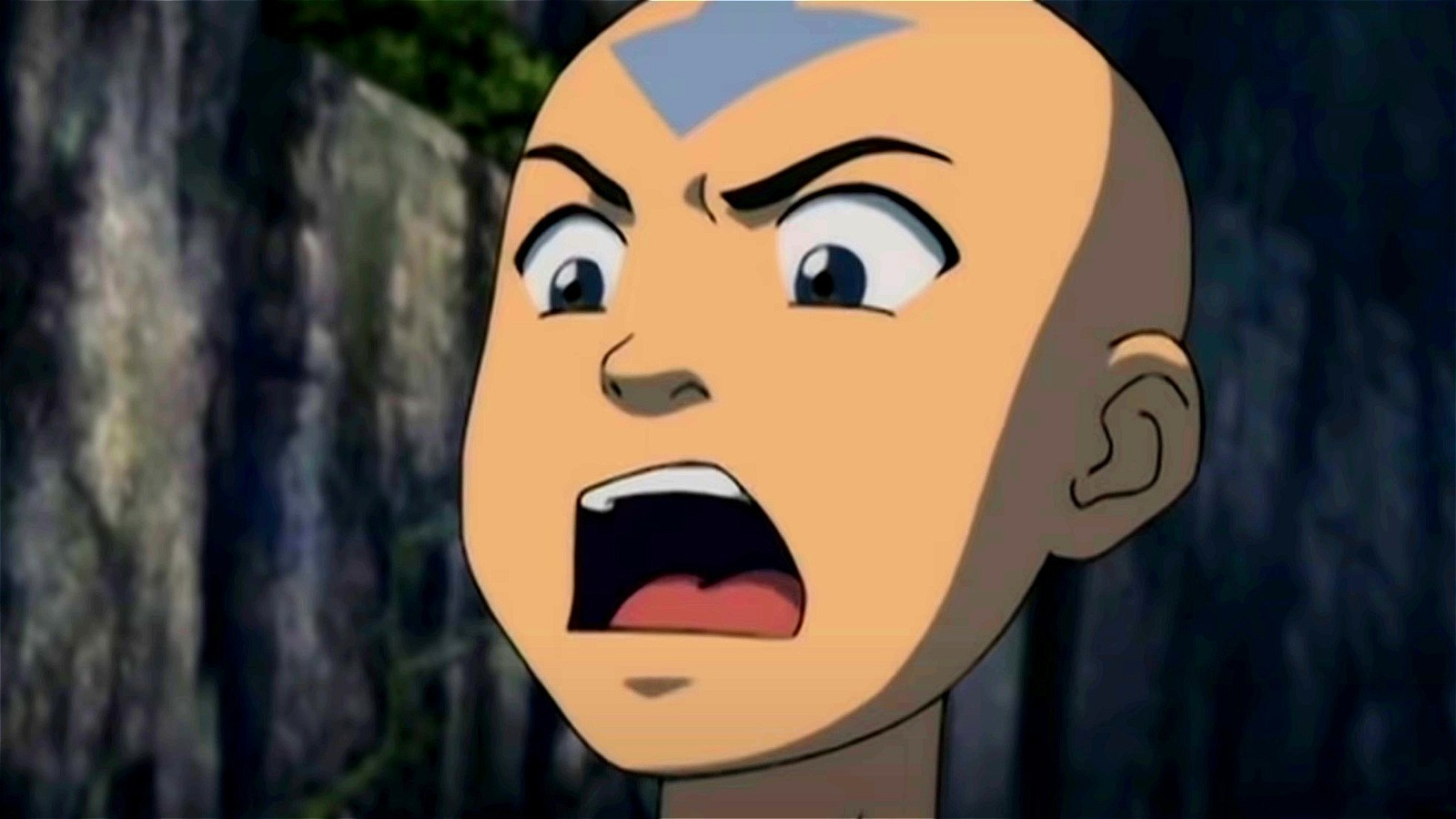 To achieve his destiny as the Avatar, Aang assembles a crew of companions to help him along his journey. There's the sibling duo of Katara (Mae Whitman) and Sokka (Jack DeSena) from the Southern Water Tribe, Toph Beifong (Kate Higgins) of the Earth Kingdom, and later the disgraced prince to the Fire Nation throne, Zuko (Dante Basco). Of course, one would be remiss not to mention Aang's animal allies, Momo the winged lemur and Appa the flying bison, who both featured in one of the earliest pieces of "Avatar: The Last Airbender" concept art.
In the mini-documentary "Avatar Spirits," series creators Michael Dante DiMartino and Bryan Konietzko discussed their brainstorming process. In looking over all the material they'd created, they highlighted a piece of concept art that featured a young boy with a bald head, a cyborg monkey, and a cross between a dog and a bear that walked on its hind legs. The monkey and the bear eventually became the Momo and Appa we know today, and though the former lost his arrows, they were ultimately repurposed for both Appa and Aang, completing their final looks.
Considering that Aang's arrow tattoos have gone on to become one of his defining features, it's plain to see that DiMartino and Konietzko made the right call passing them to him instead of scrapping them along with Momo's original design.