The Toy Story Easter Egg You Probably Missed In Luca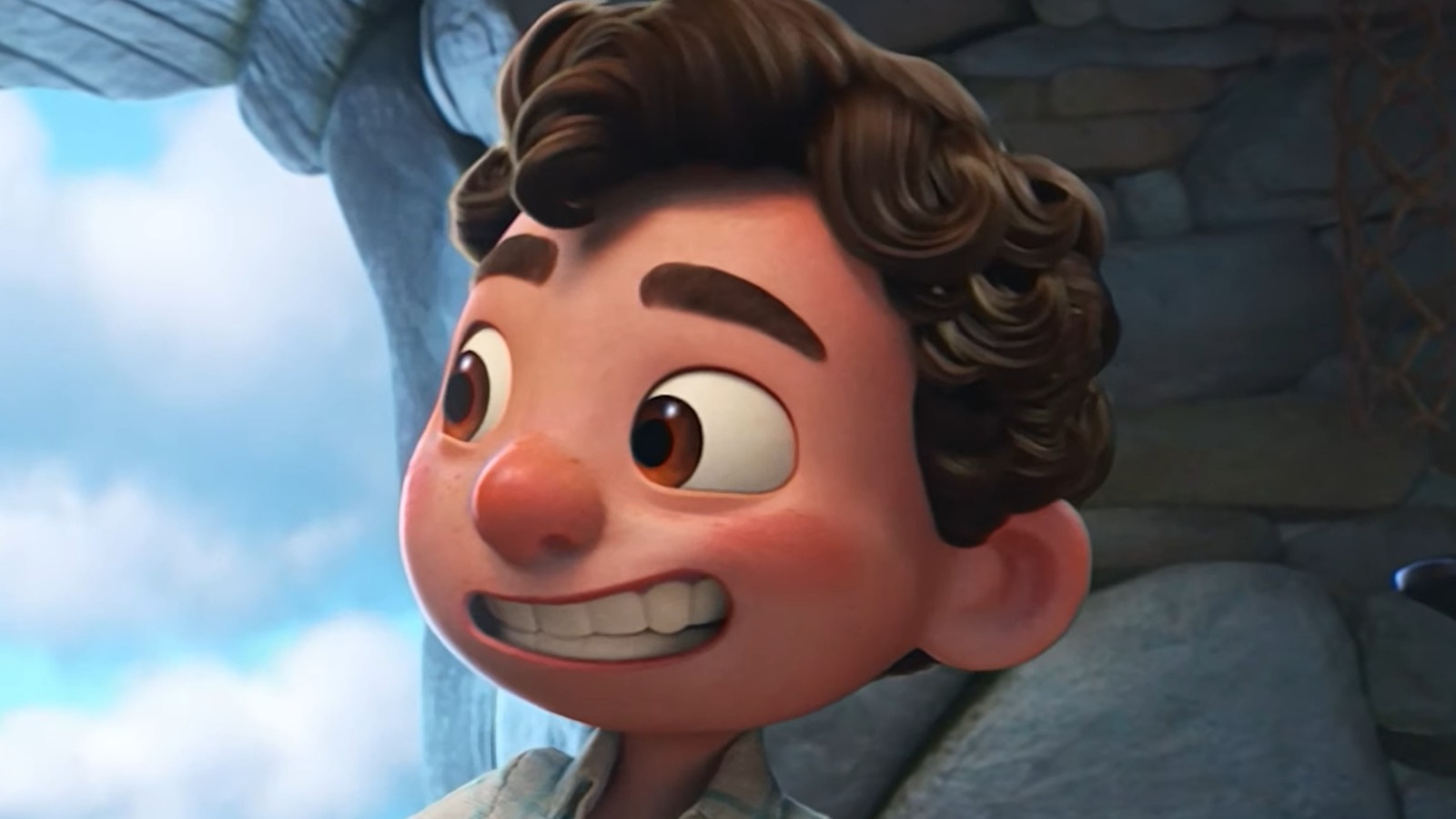 The particular design of the Pizza Planet vehicle in "Luca" is perfect for the movie's setting and atmosphere, so kudos to the Pixar art team for opting to change it. But it's worth mentioning that while "Luca" does add a unique spin to this classic Easter egg, it is not the first film to customize this ride, so to speak. "Incredibles 2" is another example of a film that adapted the truck's design, modifying it to a retro style reminiscent of 1950s vehicles in keeping with the film's overall midcentury modern aesthetic.
In movies where the truck's appearance wouldn't make sense narratively, meanwhile, the folks at Pixar had to get even more creative. "Brave" features the truck as a wood sculpture on the Witch's (Julie Walters) worktable, and "The Good Dinosaur" sneakily places a Pizza Planet truck-shaped rock in the asteroid belt seen in the opening shot. And that's not even getting into the "Cars" trilogy, in which the Pizza Planet truck is, of course, a character.
Interestingly, "Toy Story 4," a movie that could have easily incorporated the truck as an actual truck, instead opted to feature it as a tattoo on carnival worker Axel's (Bill Hader) left calf.