The Trailer's New Avengers Team & Child Villain Explained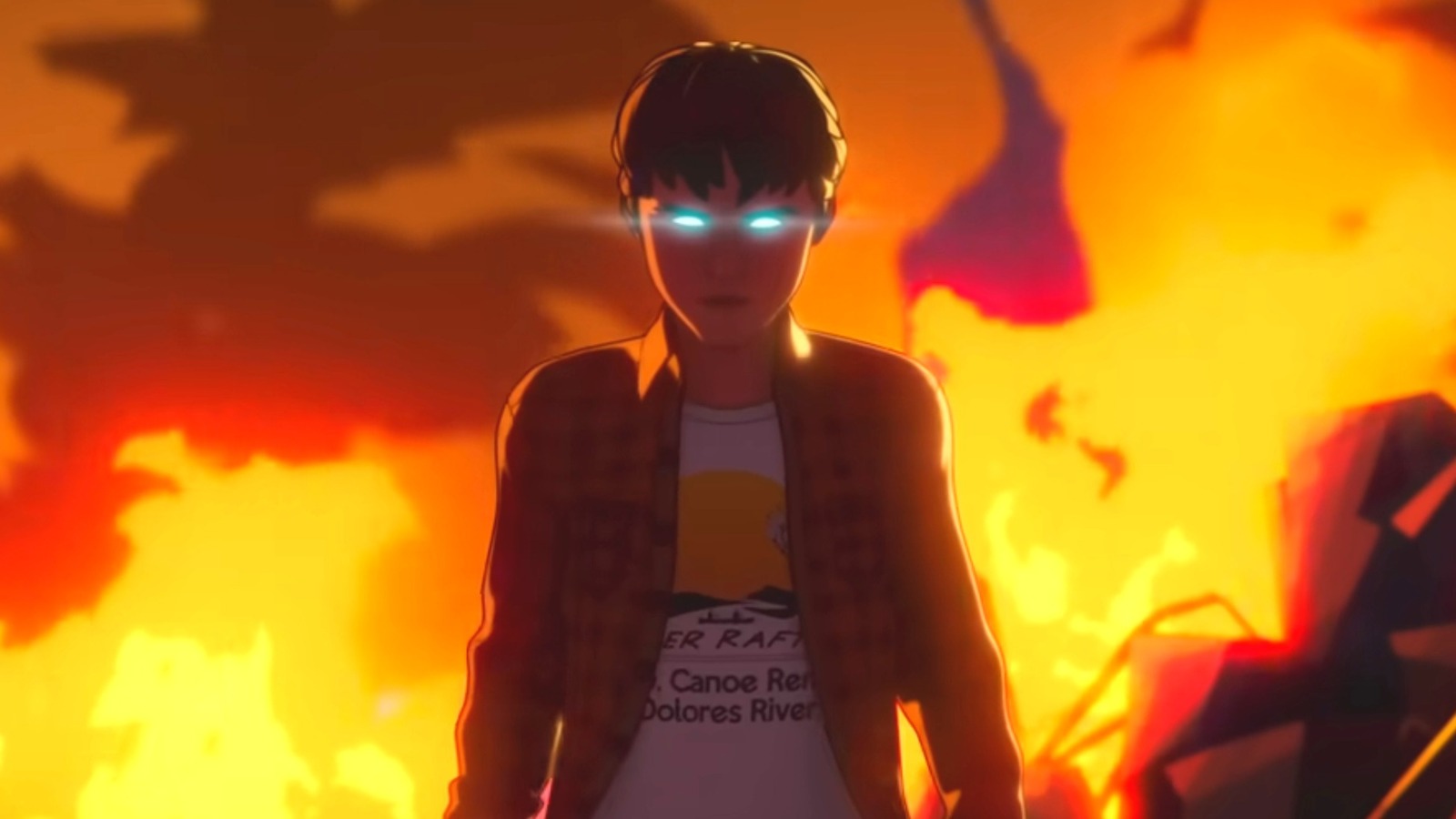 Even though "What If…?" Season 1 introduces, kills off, zombifies, and otherwise abandons whole Avengers teams, Season 2's '80s team seems a bit different. It's entirely possible that it's only in a single episode, but then again, it does feature quite prominently in the inaugural trailer. As the Watcher (Jeffrey Wright) explains, the Multiverse is still very much in a bad way, and all kinds of mischief is afoot. Therefore, could Ant-Man, Black Panther, and the rest of the retro Avengers join with the other major heroic unit on "What If…?" — Season 1's Guardians of the Multiverse?
For those who don't recall, the Guardians of the Multiverse — Captain Peggy Carter (Hayley Atwell), Black Widow (Lake Bell), T'Challa (Chadwick Boseman), Thor (Chris Hemsworth), Gamora (Cynthia McWilliams), Doctor Strange (Benedict Cumberbatch), and Erik Killmonger (Michael B. Jordan) — forms to defeat the Infinity Stone-wielding Ultron (Ross Marquand) and save the entire Multiverse. Though Killmonger betrays them, and they disband after Ultron's defeat, presumably, they're all still alive in their respective timelines. Perhaps they'll re-form to battle another multiversal threat and call on the '80s Avengers for backup.
Thankfully, those hoping to learn more about the '80s Avengers, and potentially the state of the Guardians of the Multiverse, don't have long to wait for such knowledge. "What If…?" Season 2 arrives on Disney+ on December 22.