The Two Characters We Never Get To See In A Single Family Matters Episode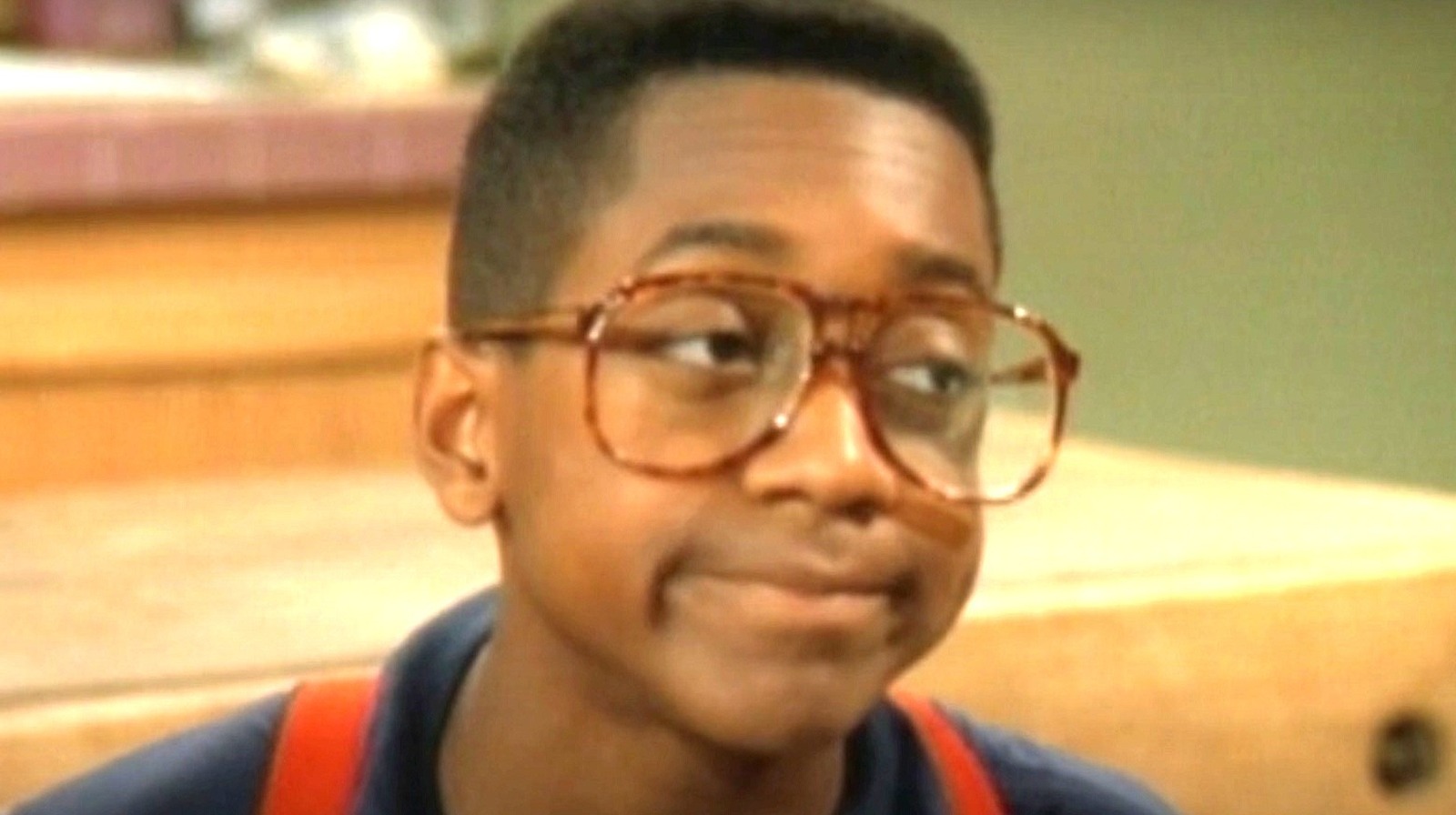 "Family Matters" lived up to its name on one end, as even with Urkel at the forefront, the series still primarily dealt with storylines about the Winslow family. However, when it comes to the Urkel clan, we barely scratch the surface. Steve has featured some of his cousins throughout the series, such as Myrtle Urkel. And who could forget the premiere clone saga of the '90s? No, not the one involving Ben Reilly and Spider-Man, but the TGIF love triangle of Steve, Laura, and Steve's too cool clone Stefan Urquelle. Yet despite those relations, we never see two of the most important members of Urkel's family: his parents. As TV Line noted, throughout all of nine seasons of "Family Matters," we never see his father Dr. Herb Urkel and his mother Diane Urkel appear onscreen.
Dr. Herb and Diane's absence is strange, considering that there are frequent hints of their existence throughout the series. Too bad it's often tied to poking fun at the annoying nature of Steve. As one Geeks post noted, much of the mention of Dr. Herb and Diane is usually at the expense of their son. The series contains plenty of jokes that point out his parents find him annoying to the extent that they actively avoid him. The running joke famously hits its zenith in the Season 6 finale, when Steve's parents move to Russia without telling him (via Family Matters Fandom). It's the reason why Steve moves in with the Winslows for the remaining seasons. Maybe we would have finally seen Steve's parents if the show had been picked up for a 10th season.