This Look At Adam Sandler As Donnie Donowitz From Inglourious Basterds Is Eye-Popping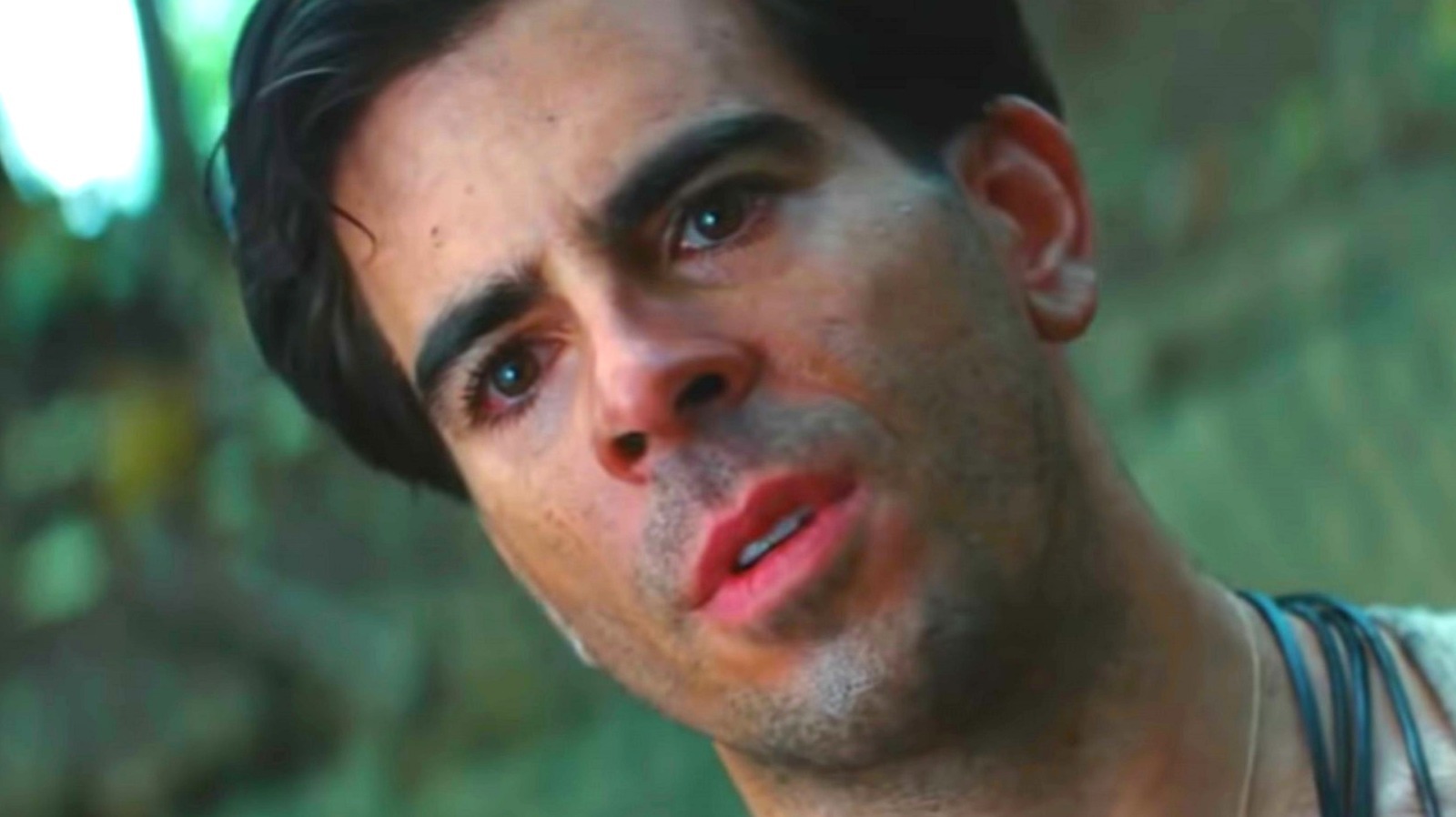 According to MTV, writer-director Quentin Tarantino originally chose Adam Sandler for the part of the Bear Jew in "Inglourious Basterds." However, Sandler bowed out of the role due to scheduling conflicts with the Judd Apatow comedy-drama "Funny People." Still, that didn't stop YouTube user Reds Only from deep-faking Sandler back into the role. The incredibly convincing video editing done to swap Sandler's head for Eli Roth's in the scene is a true achievement, showing viewers that they can't believe everything they see online.
What makes the alternate take on one of the most famous scenes from "Inglourious Basterds" extra funny is that the creator used dialogue from other Sandler films to complete the illusion. Of course, this particular environment grants these lines from "Billy Madison" with an inarguably more menacing tone. The fact that the original scene sees the heavily inebriated Billy chasing an imaginary penguin makes the deepfake as funny as it is impressive.
Though the scene is edited around parts of the original Roth scene that would make it too hard to superimpose Sandler, it's still surprisingly successful at imagining the comedic performer in the role. While it's unlikely he would be as silly as he was in the "Billy Madison" and "Happy Gilmore" lines that were pulled for the reimagining, it's still hilarious and eye-opening to see this "What If…?" moment brought to life.