Whatever Happened To The Comfy After Shark Tank?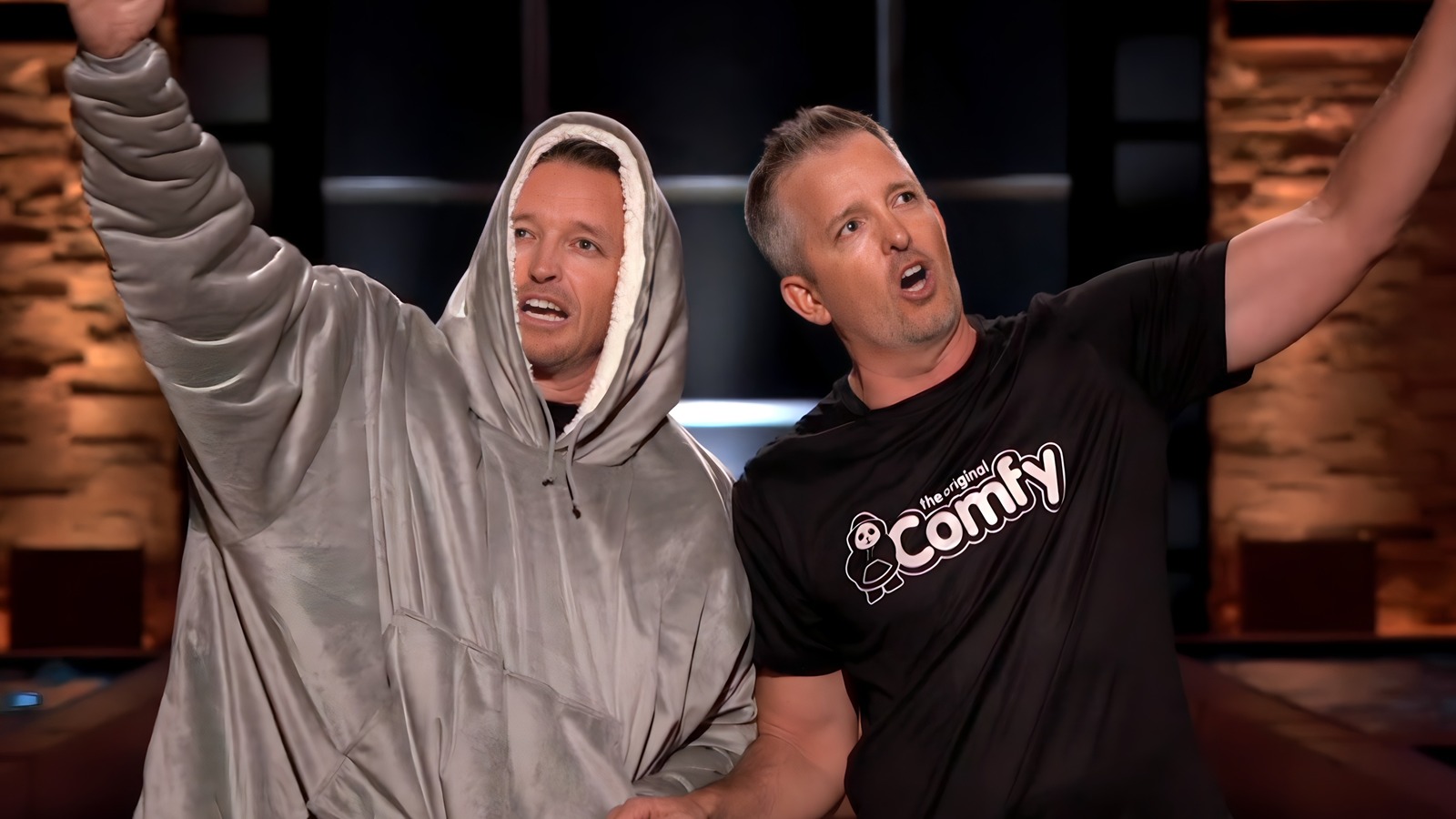 Things may have looked bleak for Michael Speciale a few years ago, but after assuming the role of CEO, he managed to keep The Comfy afloat. At the time of this writing, the company is still very much in business and has even expanded operations since its "Shark Tank" debut.
The original Comfy is available in eight colors for $49.99 a piece, a slight increase from $39.99. Plus, customers are no longer limited to the flagship offering. Originally released as a one-size-fits-all product, The Comfy now comes in a children's size, a Teddy Bear Quarter-Zip, the Dream Big Blanket and a water-resistant model. There is also a larger lineup of designs — including Mickey and Minnie Mouse, The Mandalorian, Spider-Man and colleges — for those who want something different than a solid color.
Speciale told Forbes, "We have to concentrate on what's right in front of us in the present right now. But we have to have an eye on the future as well and continue to innovate and offer new products, colors, patterns, whatever, to the customers because retailers are coming back to us now and asking for that."
It seems that The Comfy continues to resonate with the masses, boasting a 4.8-star rating on Amazon. In fact, the product is doing exactly what Speciale initially wanted it to do. One customer said, "It's the ultimate wearable blanket that will have you feeling like you're wrapped in a warm hug."