Why Bo From Hustle Looks So Familiar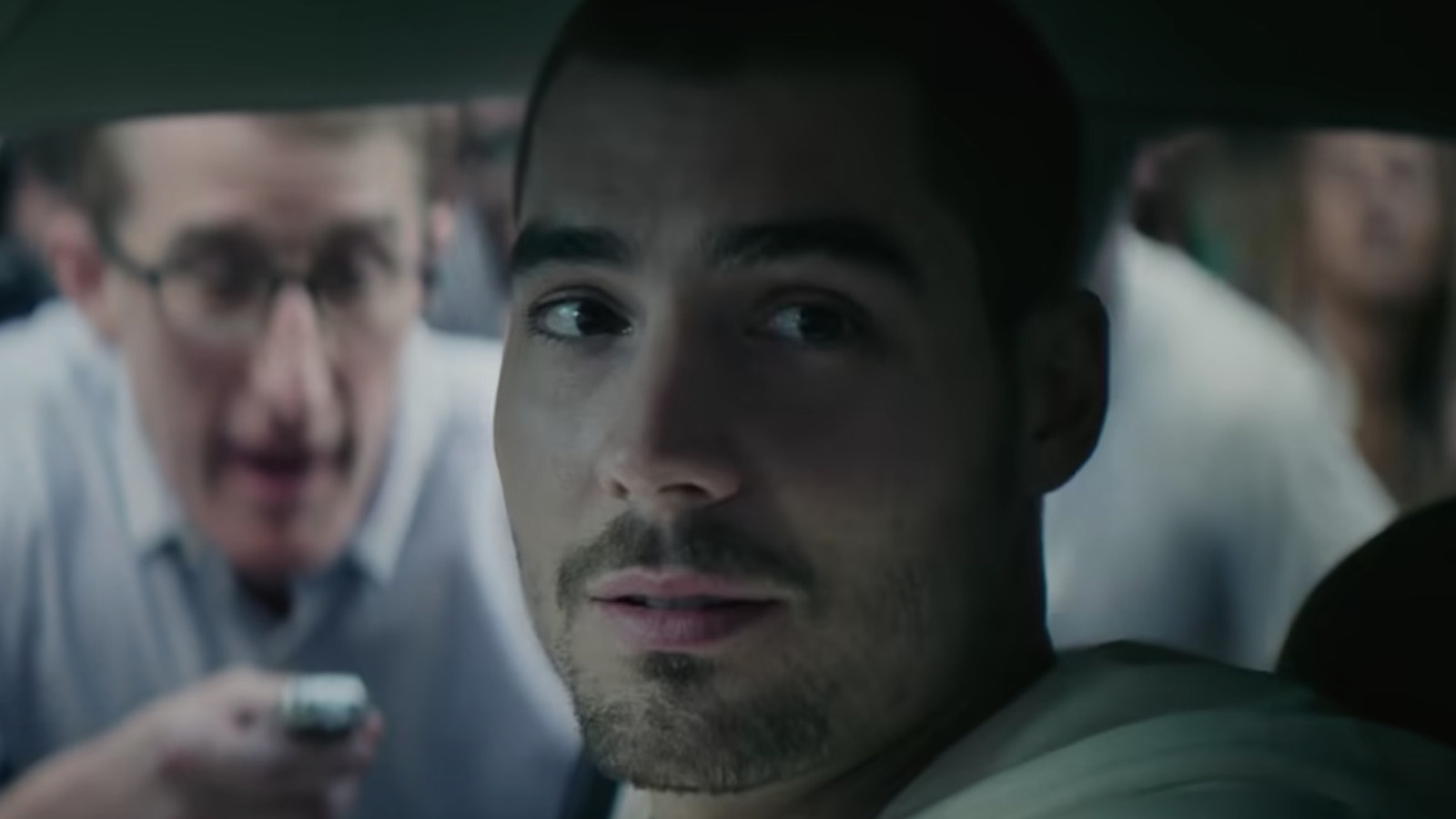 Bo Cruz is played by Juancho Hernangómez, a Spanish basketball player who's making his acting debut in "Hustle." In 2016, Hernangómez was drafted to the Denver Nuggets as the 15th selection in the first round. He had an auspicious start with the Nuggets, scoring a season-high 27 points in a February 2017 game against the Golden State Warriors (via ESPN). Hernangómez would make Warriors fans know his name once again in 2018 when he blocked a crucial last-second layup to hand the Nuggets a 100-98 victory (via Bleacher Report).
Hernangómez made headlines in 2021 when the team he was playing for at the time, the Minnesota Timberwolves, blocked him from playing for Spain in the delayed 2020 Olympics due to a shoulder injury. Spanish Basketball Federation president Jorge Garbajosa took particular offense at the exclusion, throwing barbs at the Timberwolves' then-president of basketball operations, Gersson Rosas (via Sports Illustrated). 
Beyond the scoreboards and the tabloids, "Hustle" marks Hernangómez's first acting gig, where he'll appear alongside Queen Latifah, Ben Foster, and Robert Duvall, in addition to Sandler and his teammates. The film is a departure for Hernangómez, who has more quietly embraced celebrity than, say, LeBron James or Blake Griffin. The only screen he's really appeared on beyond basketball games is as an animated avatar in the "NBA 2k" video game series. 
"I cannot say I'm never going to do a movie because that's not true," Hernangómez told the New York Times. "But if this is my only movie, I'm going to die so happy."